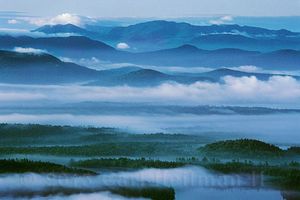 "

Anita is an awesome teacher with an infectious enthusiasm." - Halina G. - client
Anita is a licensed landscape architect and a guild certified Feldenkrais® practitioner. 
For 10 years, she designed public lands and recreation areas for the US Forest Service. In 2006, she founded her design/build firm, BuenoLuna Landscape Design, in the San Francisco Bay Area. Her designs focused on creating ecologically functioning landscapes at a residential-scale.
A diagnosis of rheumatoid arthritis in 2011 changed everything. She became a Feldenkrais practitioner in 2017.
Now Anita uses mindful movement and the process of slow learning to inform her designs, how she works, how she relates to herself and others, and generally, how she moves through life. Surprisingly, this has moved her towards becoming the best version of herself thus far, and she looks forward to sharing what she's learned about process!
---
Anita has an MLA from UC Berkeley and a BA from Colgate University in philosophy and religion. 
Her diverse background includes time living in India studying yoga and Carnatic music, traveling her ancestral lands of Hispaniola and Central America, working as a bicycle mechanic, selling books, welding and pouring bronze sculpture, estate gardening, rock climbing, bike touring, professional figure skating and commercial fishing in the Bering Sea.  
For fun, Anita likes to watercolor, fix things, play drums, grow food, and make her own clothes. 
Anita currently lives in Cazenovia, NY, with her pitty, Carla.
---